Join us for Halloween on Saturday 30th October and get dressed for a chance to WIN A $100 BAR TAB TO BE ANNOUNCED AT 9.30PM @ The Jack!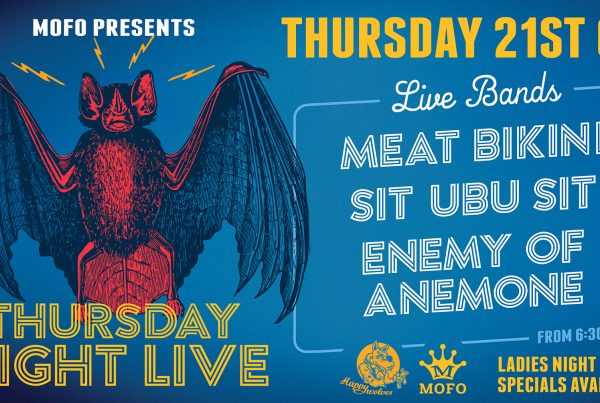 MOFO presents Live Bands at The Jack TONIGHHT from 6.30pm $10 Entry. (Presale online or CASH ONLY at the door) BANDS: Sit Ubu Sit Enemy of Anemone Meat Bikini
FNQ POKER LEAGUE AT THE JACK!
  EVERY WEDNESDAY!
   From 6pm
FNQ Poker League is on every Wednesday night from 6pm with Cash & Prizes to be won weekly! Awesome specials throughout the night with great incentives in a friendly and fun environment in the city centre… Best of all…. IT'S FREE TO PLAY! 😉
Free Event
BACKPACKERS
9am – 8pm 7 Days
Public Holidays 9am – 7pm
RESTAURANT
Lunch 12pm – 2:30pm  7 Days
Dinner 5pm – 9pm 7 Days
BAR & GAMING
11am – 2am 7 Days
Public Holidays Closed
PHONE 07 4051 2490

The Jack Cairns Winner Of Best Pub Three Years In a row