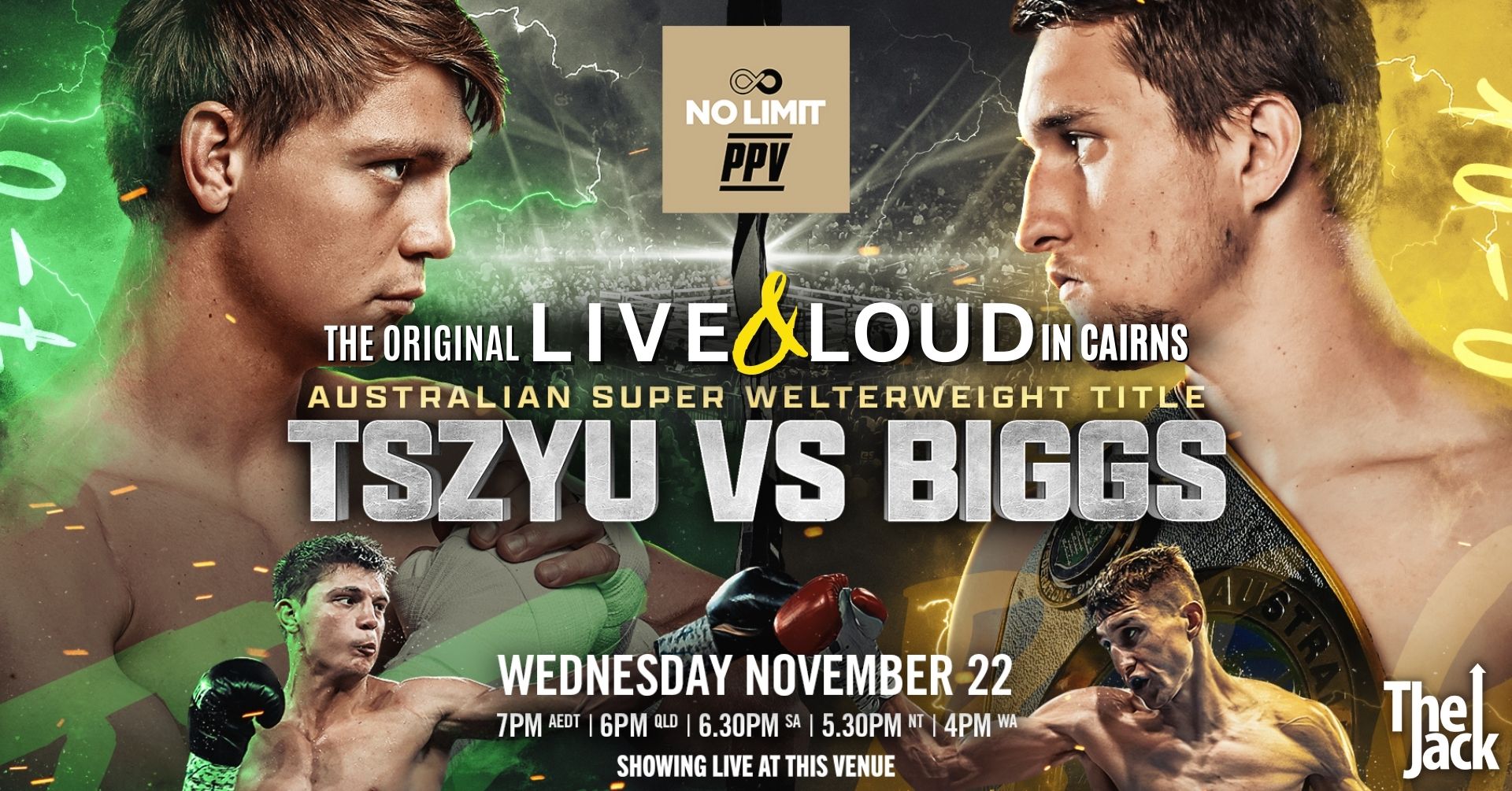 TWO UNDEFEATED STARS COMPETE FOR THE AUSTRALIAN TITLE
No Limit Boxing and the Tszyu name returns to Newcastle Entertainment Centre for another huge fight night that you won't want to miss!
---
Witness the clash of two young knockout sensations go head-to-head for the prestigious Australian Super Welterweight Title.
Whilst both are undefeated, Dylan Biggs is the reigning Australian champion. He steps into the ring with an astounding seven knockouts to his name – matching Nikita Tszyu's entire professional fight record. With three first-round knockouts for Biggs and two for Nikita, this is a battle of knockout artists, promising thrilling exchanges.
Nikita faces his sternest test yet, scheduled for a grueling 10-round bout for the very first time. Meanwhile, Biggs, renowned for his knockout prowess, has never ventured beyond eight rounds. It's the ultimate showdown of endurance versus explosive power.
---
WATCH IT LIVE & LOUD!