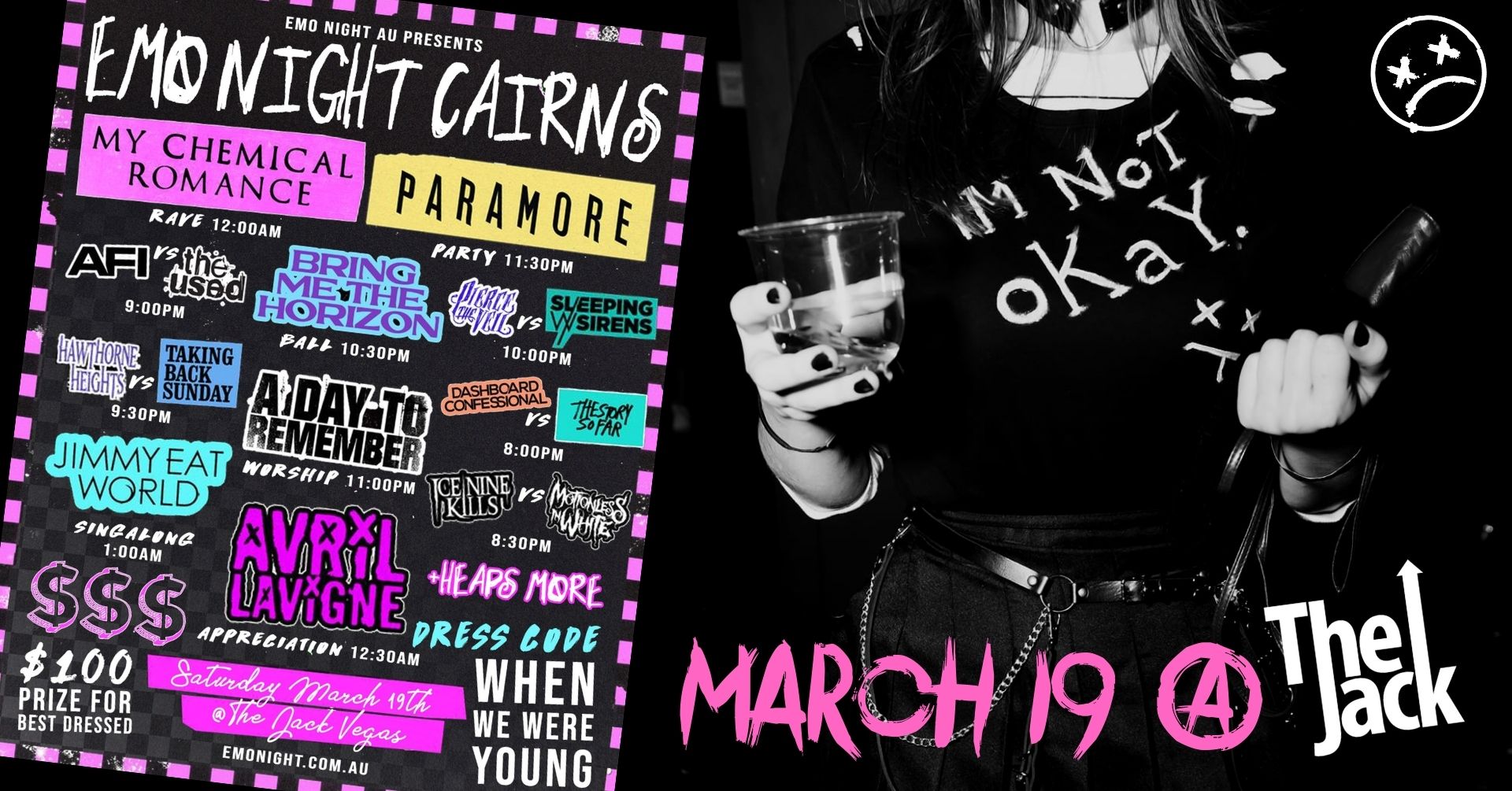 EMO NIGHT is returning to CAIRNS!
IT'S NOT JUST A PHASE!
Dob in a closet emo below to win a $50 bar tab!
The last EMO NIGHT @ The Jack was a sold out affair, don't miss out!
Put on your favourite black skinny jeans and whip out your hair straightener, EMO NITE is coming to YOU! Put on your finest eyeliner and get ready to scream your favourite emo tunes at the top of your lungs all night long.
Dress code: Rawr xD.
PRIZES FOR BEST DRESSED!
DOORS OPEN AT 8PM!
Ticket holders must arrive before 11pm to get priority entry.
18+ photo ID required. No refunds.