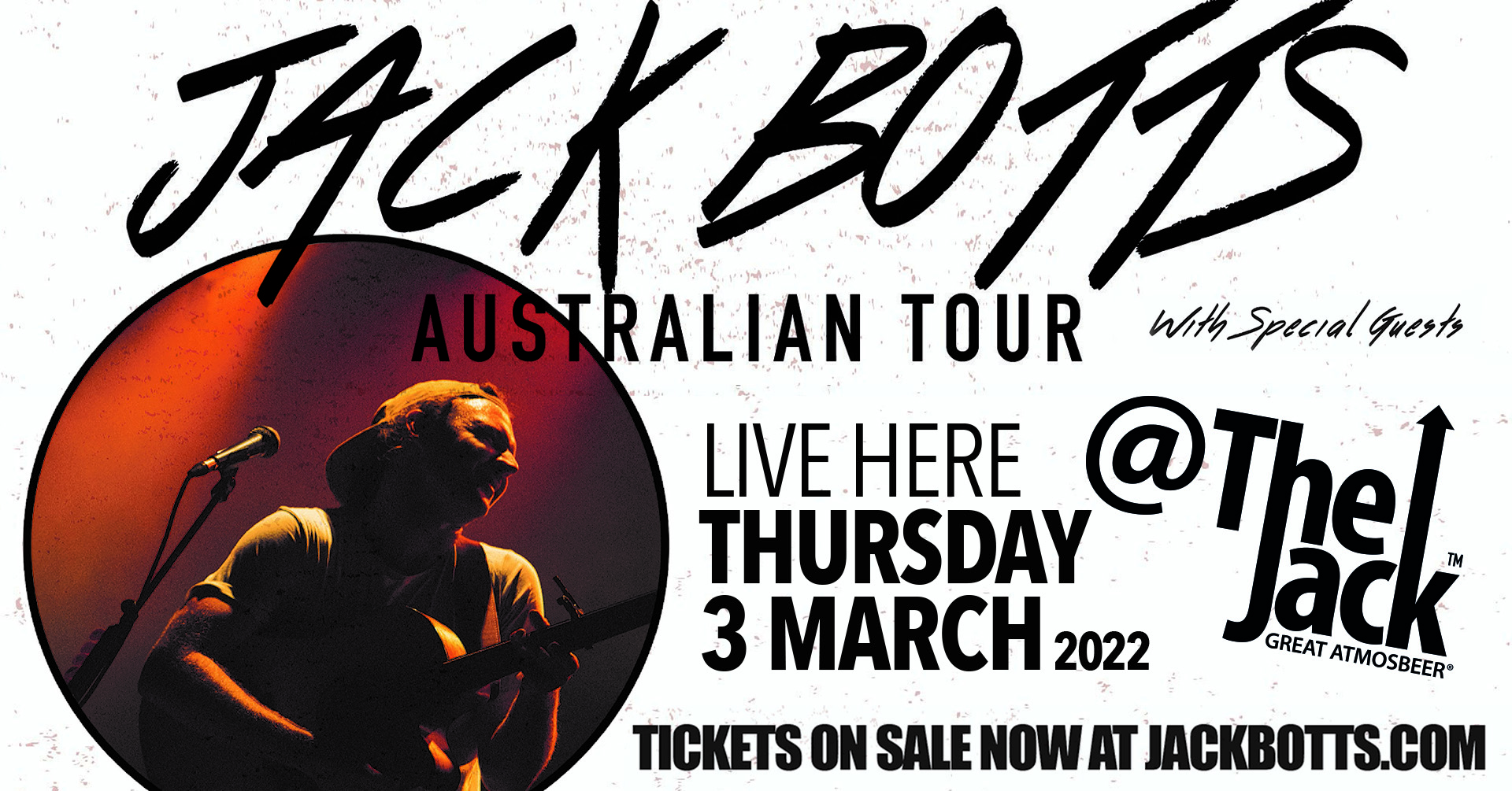 THURSDAY 3 MARCH 2022
No doubt one of Australia's fastest rising songwriters – albeit flying somewhat under the radar – Jack Botts has swiftly built a fanbase spanning over 250,000 Monthly Spotify listeners and over 14 Million catalogue streams in just a few short years. Brandishing an authentic and no-frills approach to life and music, the chippy turned-turned-busker-turned seasoned touring heartthrob is poised to break the ceiling.
2021 marks the release of his third EP, Slow Mornings, a charming 6-tracker that captures an incredibly formative period in the 23-year-old's life. Marking a memory bank of the highs and lows of the last 18 months, Slow Mornings dives into new love – let alone a long-distance love in a COVID-world – and all its frustrations, anticipations, mountain tops and valleys.
Amid the personal and global hurdles 2020 threw at him, Jack took it in his stride and played over 90 COVID-safe shows across the country, from regional hotspots to multiple sold-out nights at Melbourne's Northcote Social Club, and a debut on the arena stage alongside the likes of Ocean Alley, Jack River and Ruby Fields. While ducking and weaving between state border closures in his van, navigating constantly changing capacities and performing multiple shows each night, you'd be forgiven for thinking his energy would be completely zapped, but still, Slow Mornings was born.