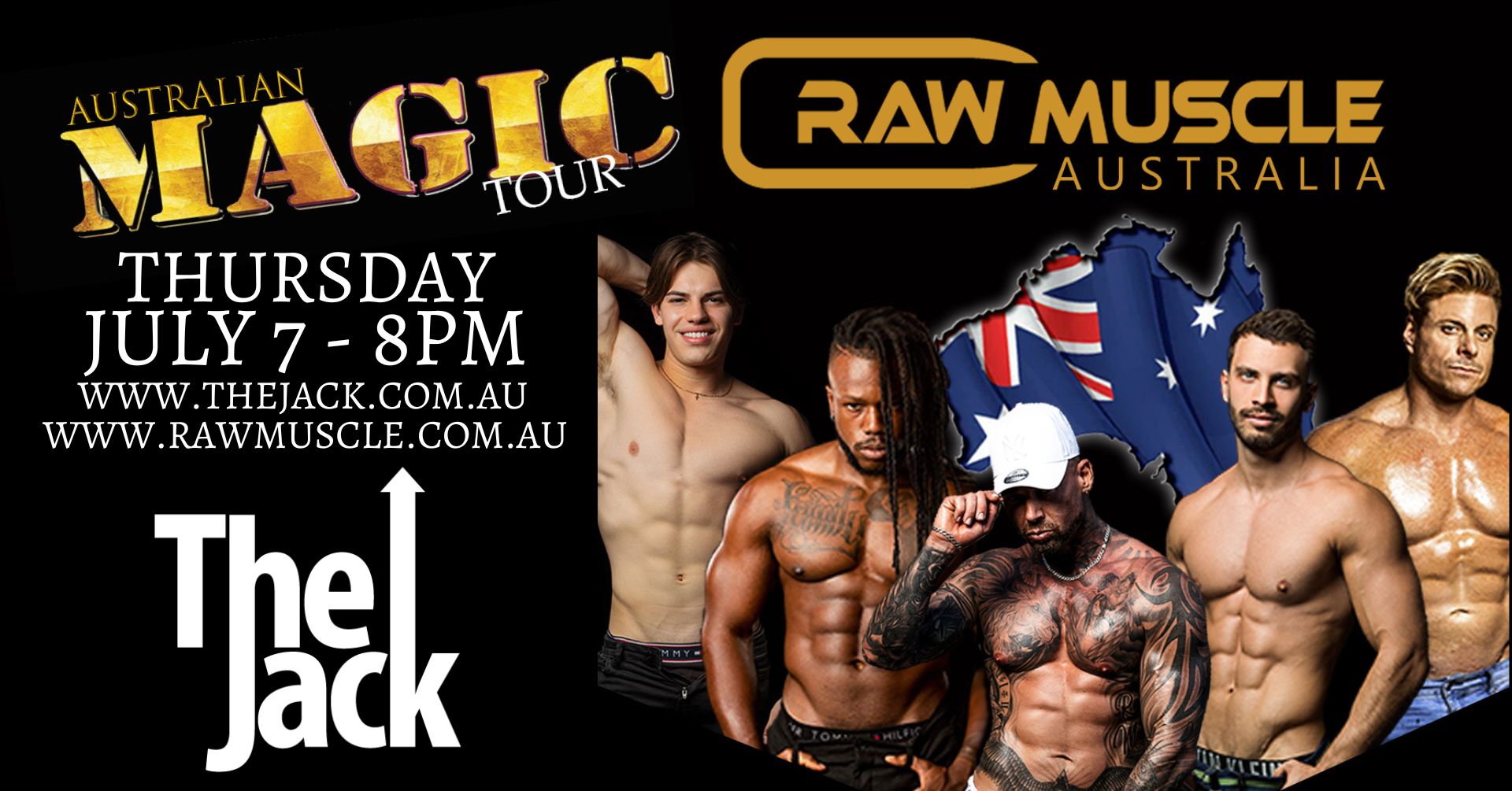 A HIGH ENERGY MALE REVIEW
A classy performance, Raw Muscle has toured across the globe to outstanding success.
Featuring their all male review show in Las Vegas , Italy , Greece and Australia.
.
Ladies have been screaming for more at every show these strapping young lads perform. Featuring 5 international cast members "Raw Muscle" use slick choreography , stunning costumes and tongue and cheek commentary to bring to life a full class rendition of some of the most popular songs of our musical history.
.
CAIRNS Ladies this is your turn to let loose and have a fun night of entertainment as these young Bachelors are set to make the stage at THE JACK….exclusive one night only performance.
Get our tickets fast as their is only a limited capacity for this event.