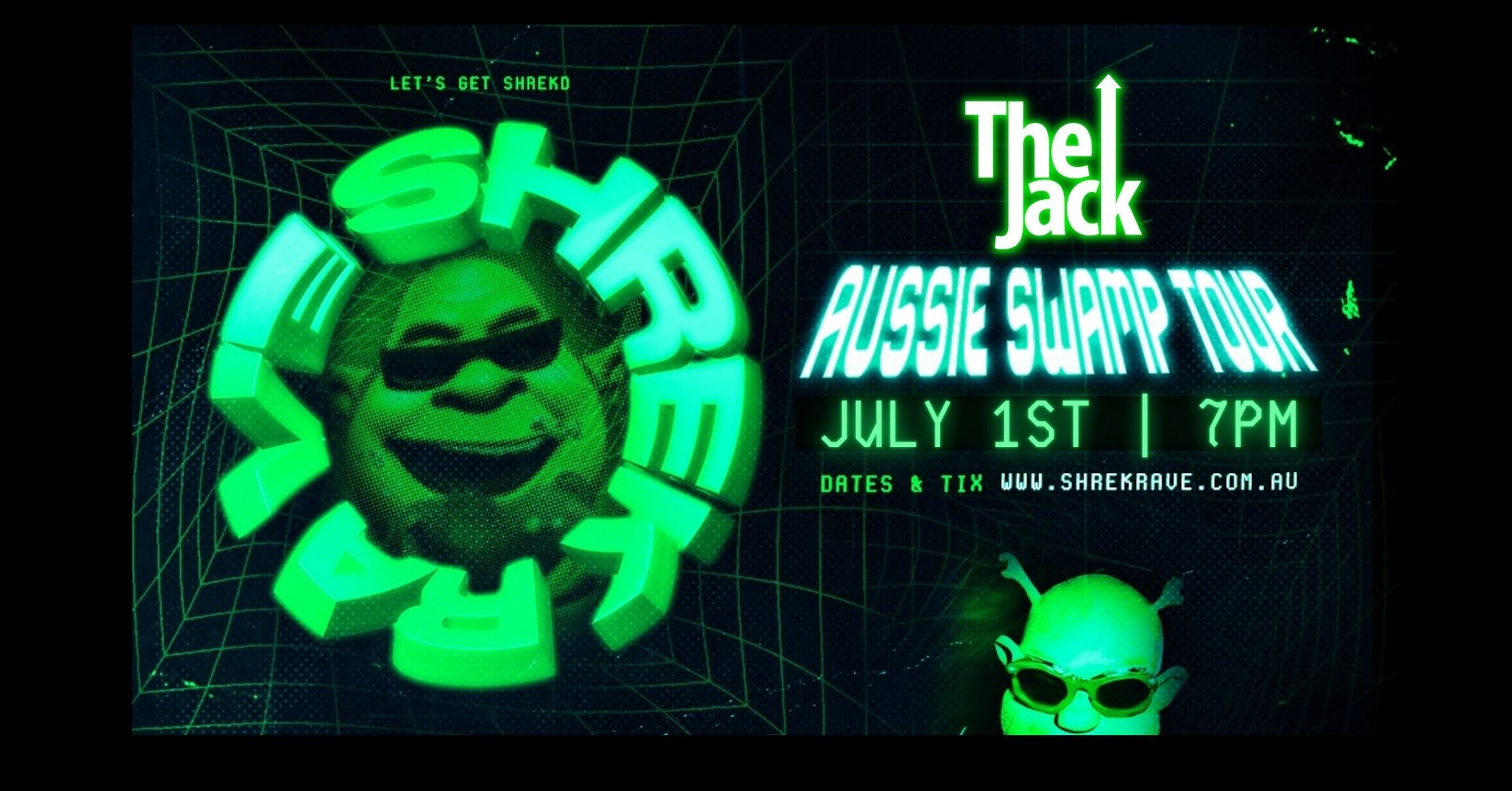 You heard right SHREK RAVE!!!
LETS GET SHREK'D
---
Dob in a fellow OGRE for your chance to win a $100 voucher!
You're invited to our swamp for SHREK RAVE!
DJs playing Shrek hits & party bangers all night long to bring out your inner ogre!
---
Shrek DJ Set
Shrek Themed Balloon Wall Photoshoot
'I'm A Believer' singalong at midnight
Shrek Visuals
Shrek Giveaways
---
SHREK THEMED DRINKS
Shrek Juice
Donkey Drank
Farquaad Fizz
FREE STUFF
Free Green Glow Sticks
Free Green Glitter Bar
---
Best Shrek inspired outfit wins a $100 voucher!
$10 EARLY BIRD TICKETS