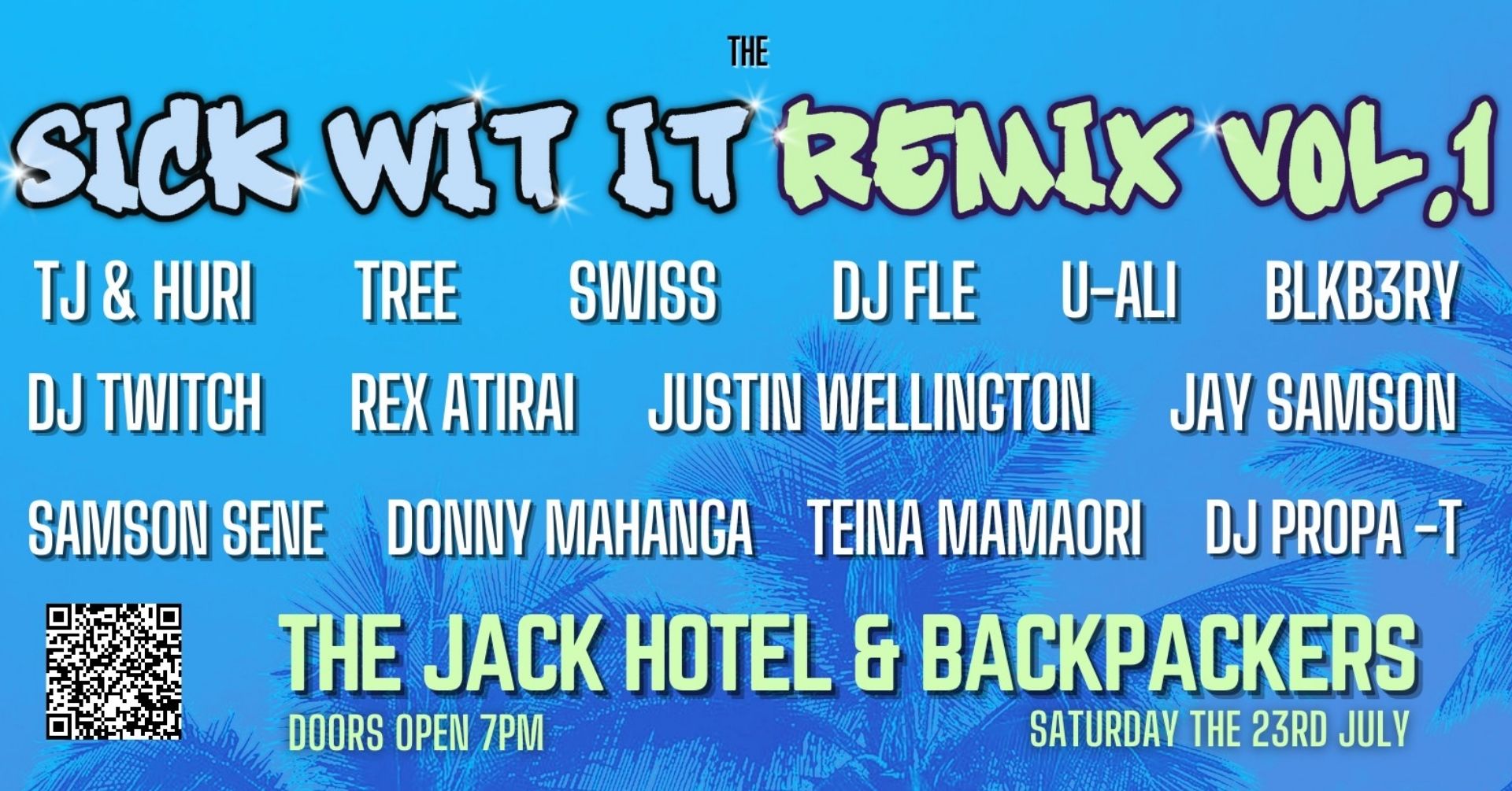 The Jack and SICK WIT IT CREW – THE LABEL presents: Sick Wit it Remix Volume 1 (NQ EDITION)
x
The number one remix crew in Australia, New Zealand and the Pacific Islands are back and ready to drop all their new remixes live at THE JACK  on Saturday the 23rd of July.
x
Sick Wit it Crew's Dj FLe and Dj Twitch will be dropping all their music and remixes and will be bringing along with them some of the best pacific island artists for live performances. Combined, this lineup of DJ's and artists have over a billion streams and plays online collectively.
x
The full lineup includes the following artists from their respective countries:
-Dj Fle (Wellington, NZ)
-Dj Twitch (Brisbane, Aus)
-TJ & Huri (Tauranga, NZ)
-Swiss (Auckland, NZ)
-Tree (Auckland, NZ)
-Justin Wellington (Cairns)
-Rex Atirai (Auckland, NZ)
-Jay Samson (Auckland, NZ)
-Blkb3ry (Sydney, Aus)
-U-Ali (Brisbane, Aus)
-Donny Mahanga (Brisbane, Aus)
-Teina Mamaori (Tauranga, NZ)
-Samson Sene (Sydney)
-Dj Propa-T (Mackay)
x
Hosted by the one and only Havea 676 who's videos are viral all over TikTok and Instagram.
This is a night not to be missed with a lineup oozing with talent and artists who are performing in Cairns for the first time ever.